Hydropower stations automation, RunRiver solution
General view
RunRiver is a global solution for automatization and supervision of hydroelectricity power stations, whatever the power, the number and the type of the turbines.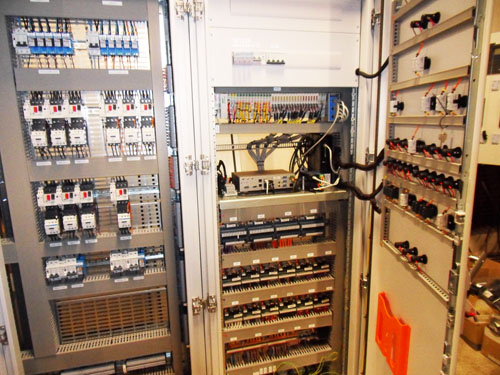 Technology - Functionalities
RunRiver offers the following functionalities:
Optimized control of turbine units and of the auxiliary equipment of the plant ;
Fail-proof management of electrical and mechanical security ;
Perfect regulation of the flow, maximizing the electricity production, in the respect of the regulatory constraints ;
Management and optimization of the multi-turbines production, due to an advanced dispatching algorithm, taking into account the individual characteristics of each turbine ;
Reduction of turbine maneuvres to preserve the equipment and cut down maintenance costs ;
Monitoring and control of the High and Low voltage sub-system ;
Reactive power compensation, compliant to electricity delivery contract ;
Strict application of ENEDIS and EDF requirements and standards for the operations of the power plant, after utility grid faults ;
DEIE management ;
Smart management of the turbining, regarding the head height, especially in case of high river flows, in order to adapt the turbines' apertures to the available hydropower ;
Management of the screen rake and of the entry and discharge valves
Integrated supervision to monitor in real-time the whole plant, to analyze the performances, and to receive detailed alarms related to any fault of a turbine or of any other equipment.
System architecture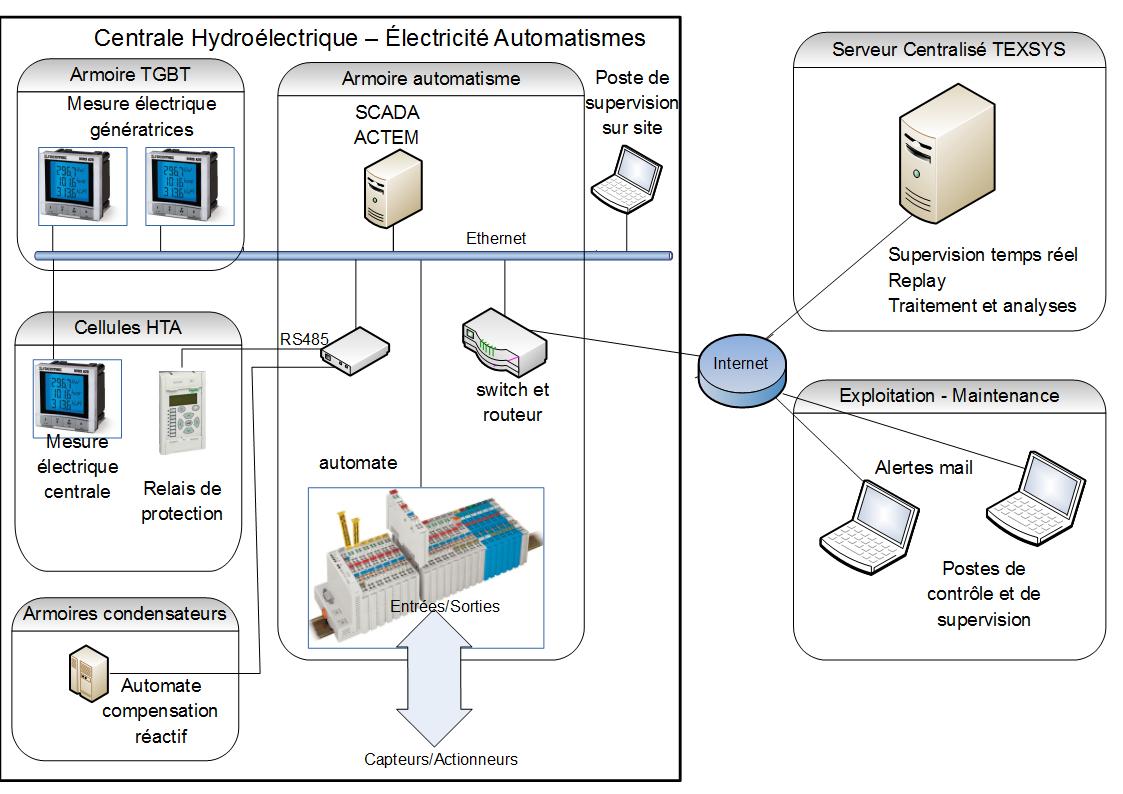 Offers
Please contact us if you are renovating or building a hydropower station, and consult us on the solutions which we can propose for your particular site.
We will be able to study electricity, instrumentation and automation sub-systems and to propose the customization of our RunRiver automaton for a perfect adjustment to your plant, and an optimal productivity over the long term.