Automatization and supervisvion of hydropower plants
2012-2103 : Villars hydropower station on the Vienne river

Automatization of the Villars hydropower station on the Vienne river, nominal power of 1150 kW with two Kaplan turbines, one equipped with an asynchronous generator and the other with a permanent magnet low speed alternator, without gearbox.
RunRiver proves its efficiency to manage heterogeneous units, for coupling, fault management, flow regulation and dispatching.
In particular, on this plant, RunRiver automatically adapts the turbines' apertures when the available hydropower decreases (in case of high flows which reduce the head height). In this way, the station is permanently producing at its best capacity, whatever the river flow.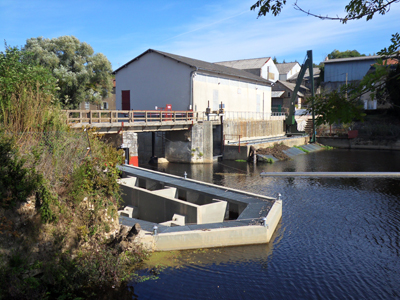 2014-2016 : Cessac hydropower station on the Lot river
TEXSYS, assisted by its partner BV-SCOP, specialized in industrial electricity has replaced in 2014 the whole electricity, automation and supervision system of the Cessac hydroelectric power station, equipped with two similar Kaplan turbines of a total nominal power of 560 kW.
In 2016 this station is extended with a third unit, which doubles the nominal power.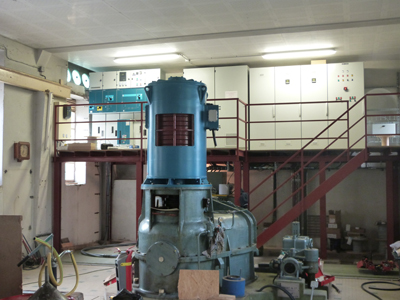 2015 : Hydropower station on the Cère river

On the basis of our RuRiver solution, we have developed the automatization and supervision systems for two hydroelectric power plants on the Cère river. The commissioning have be done on time by October and December 2015.
The feature of these hydro power stations is a high heterogeneity of the turbines (5 in total), in terms of output power and technology.
Installed downstream EDF dams, the entry flow in these stations is extremely variable with a high dynamic. The flow dispatcher of RunRiver is able to optimize the production by privileging the best suited turbines to the current flow conditions.